Gwinn-Dell's Phrogg Phoster Phailure
" PHROGG"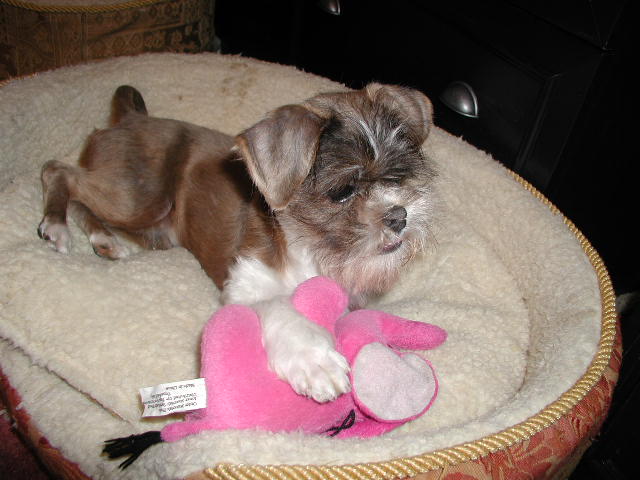 Phrogg (frog) came into the shelter as a stray. They named him "Eny," as in "doesn't have any hair." With his funky weak rear and Shih Tzu/Griff face, I named him Phrogg, as his legs "frogged" when he tried to stand. It appears he had lived caged, as his rear is strong now. He was basically hairless so I volunteered to foster him. I had 2 wonderful homes lined up and I couldn't part with him. Good thing because we discovered Phrogg was special needs with health issues; his kidneys required a special diet and monitoring. With good care and fine, Phrogg is fine now and no longer needs special care. $1000 in vet bills later, he is doing great. We think he is Shih Tzu and Brussels Griffon, with the possibility of some Crestie in the mix too. Everywhere he has white hair it is soft fluffy Shih Tzu hair. His brown hair (yes he grew hair, well kind of) is short and wiry. I let his hair do its thing before I decided how to groom him. He now gets a short trim as the white hair is awful to keep nice. He has a great personality and a forever home here at Gwinn-Dell.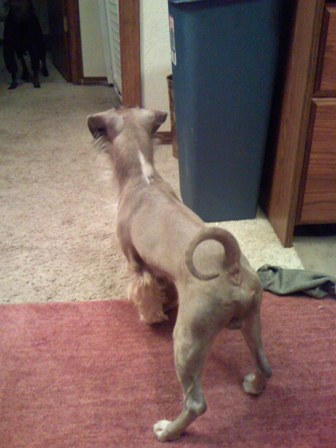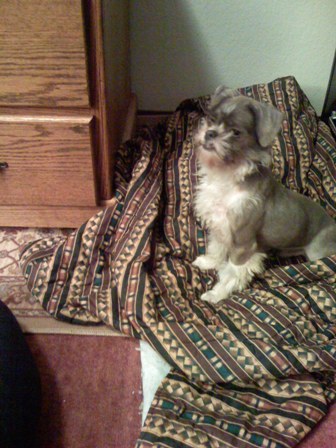 Nekked as a Xolo Phunny Phuzzy White Wisps Shelter Mug Shot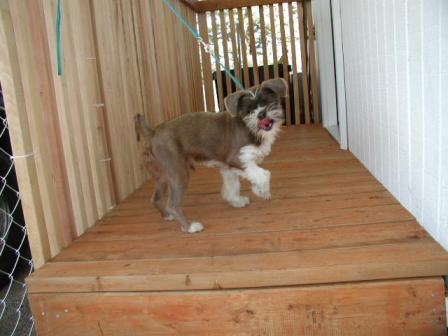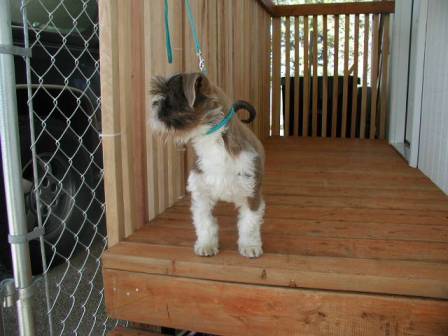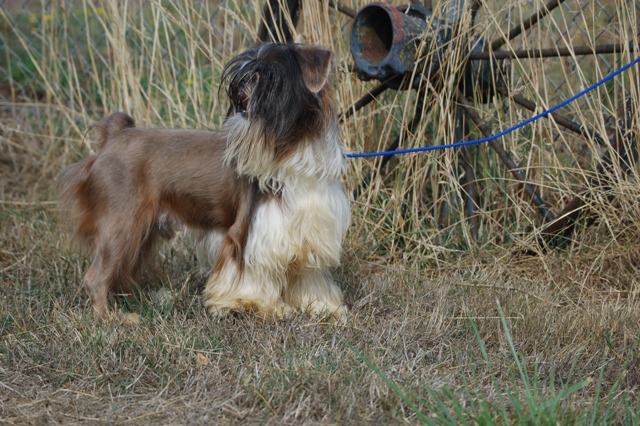 Phrogg in full coat! This is really how he grows.
Really, I am not the world's worst groomer.