In Memory of
Gwinn-Dell's Misty Isle Tulara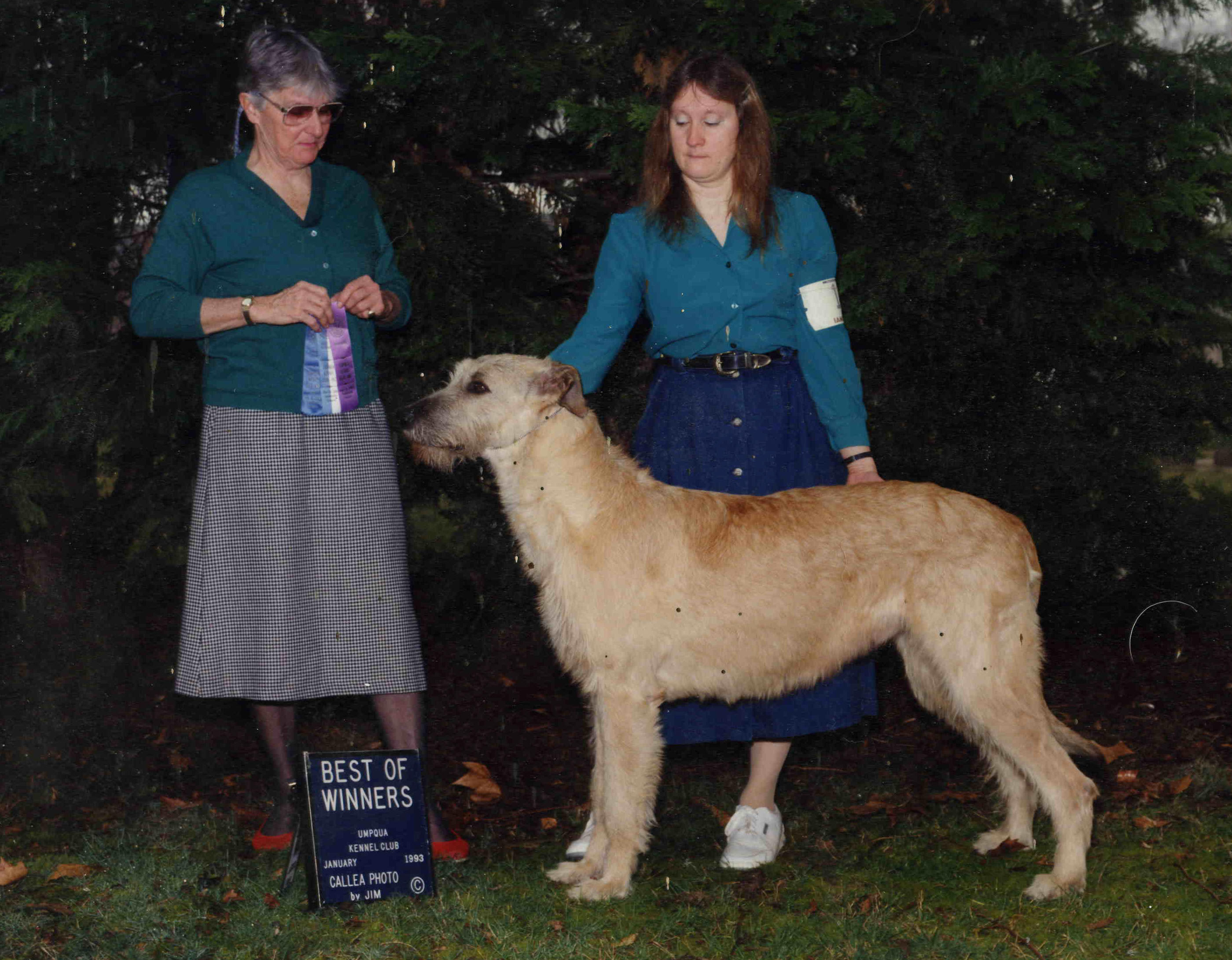 Song for a Friend
When you sit and wonder why things
Have gone so wrong,
And you wish someone would tell us
Where our friend has gone,
Look then to the hills when there's
Courage in the wind,
And in the face of freedom and those
Who looked to her.
And search within the heart of
Every young man with a song,
Then I think we'll know
Where our friend has gone.
Summer takes the winter as
The good years take the pain.
There will be laughter in the land again,
But hearts won't be the same.
And I know I'll remember when
A chill wind takes the sky,
And speak of years she gave us hope
For they will never die.
And as we gaze at brave young men
When yesterdays grow long,
Then I think we'll know just
Were our friend has gone.
When you sit and wonder why things
Have gone so wrong,
It's then that we'll remember
Where our friend has gone.
John Stewart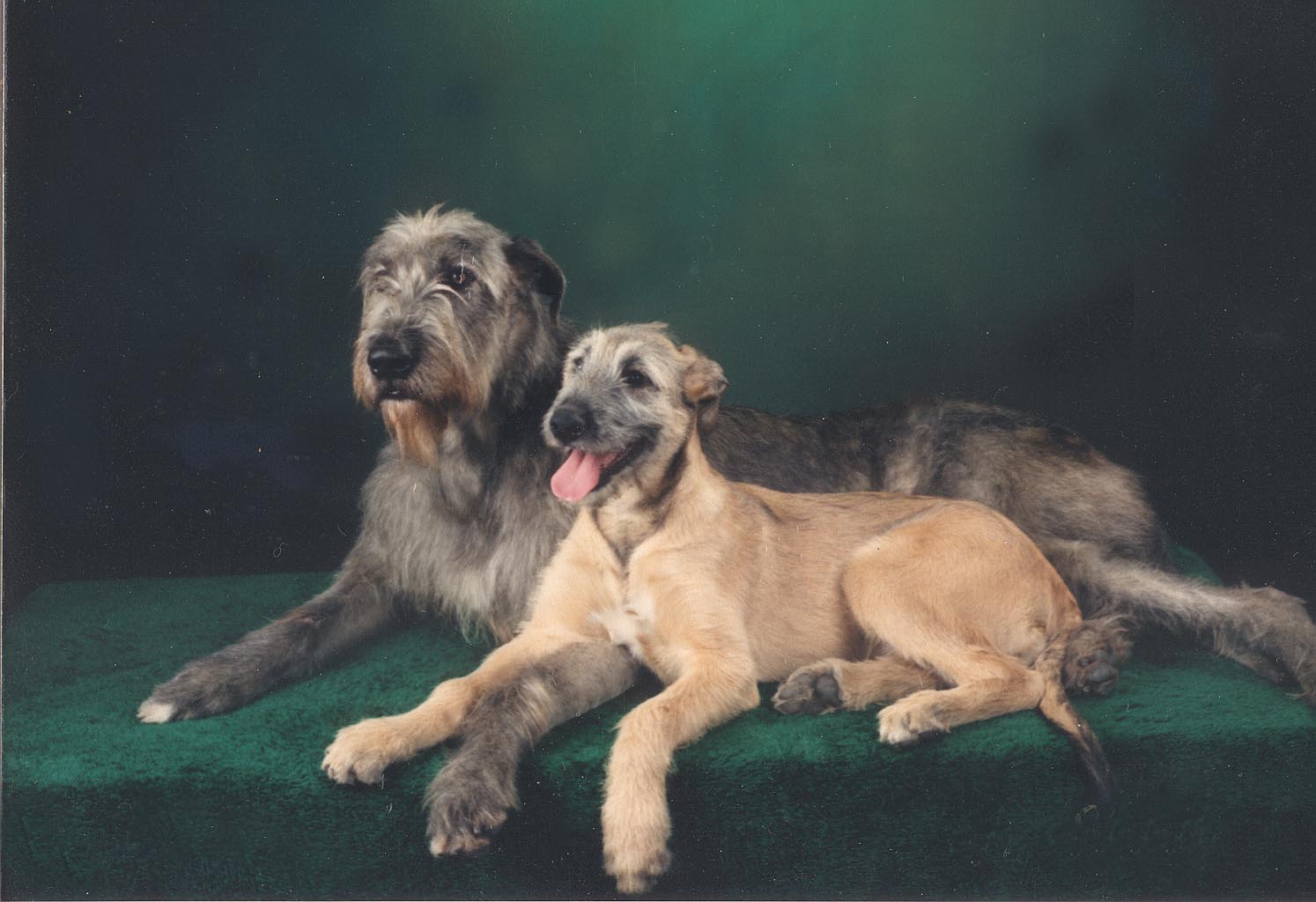 Tulara, 12 weeks, with Honey Fitz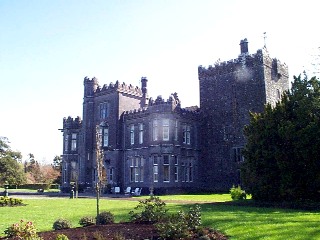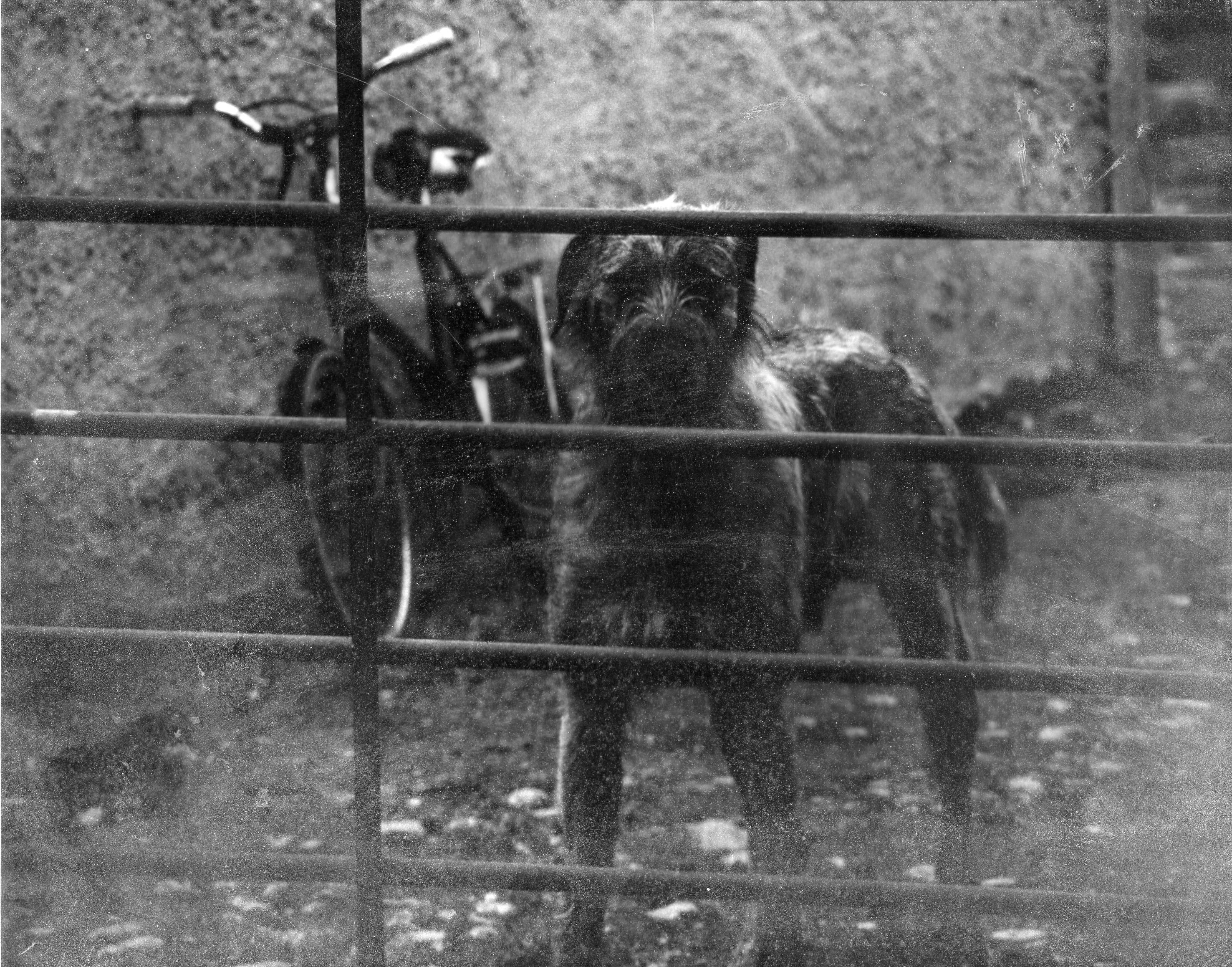 Tulara was our foundation girl. Named after the Tulira castle my Mom saw in Ireland, she was queen of the pack and let her 5 children, who resided here, know this. She ruled by her presence and just a look from their mom let them know their place. She hated the show ring and delighted in infuriating me by moving her feet or dropping her head just as the judge looked. On the move she bounced and played or threw her head down to sniff - - anything but what she knew she should do! She lived in harmony with lambs, goats, and cats and was trustworthy to all. Gentle and loving, Tulara graced our lives for 10.5 years. I love wheaten because of Tulara.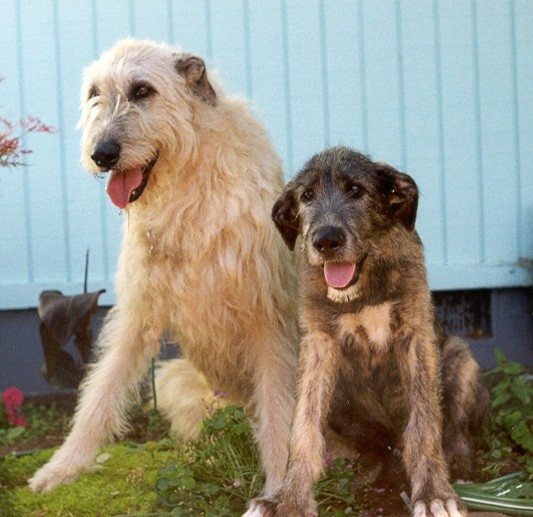 Tulara at 10 years with Great Grandson, Ceallachan 15 weeks