Back to Gwinn-Dell Xoloitzcuintle
Baalche's Agility Page
Baalche loves agility. He's fast and furious! Baalche is unbelievably fast and agile. He jumps like a gazelle. He is just starting his agility career. Once he gets focus and he and I learn to be a team, watch out! Few dogs will be able to touch him in speed. Baalche is quite an athlete!
Baalche's Agility Videos
Watch him run by clicking on the links below!
http://www.youtube.com/watch?v=5JyfG5Ax6os
http://www.youtube.com/watch?v=-1CiYnR5nno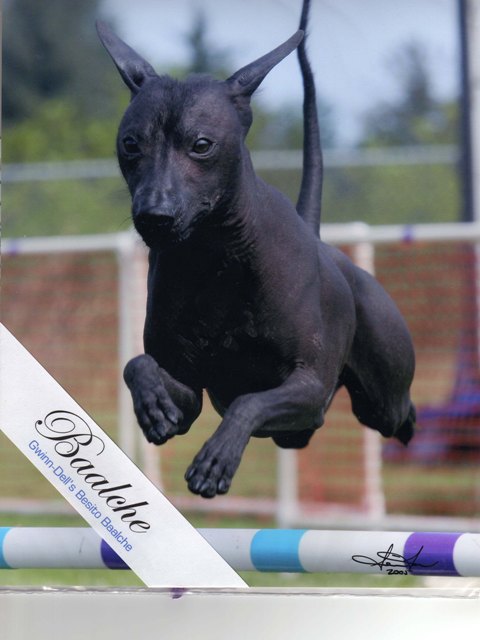 Flying in the Jumpers Class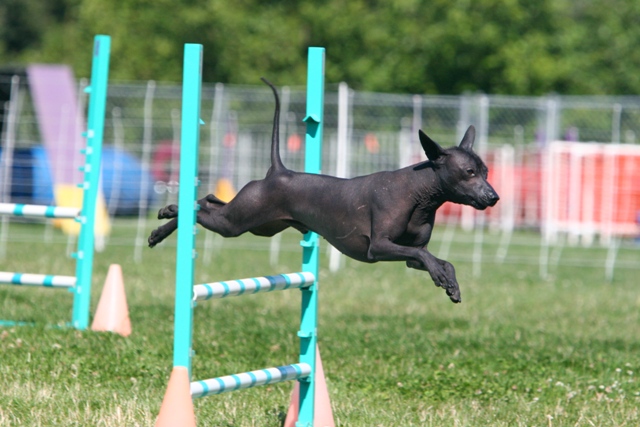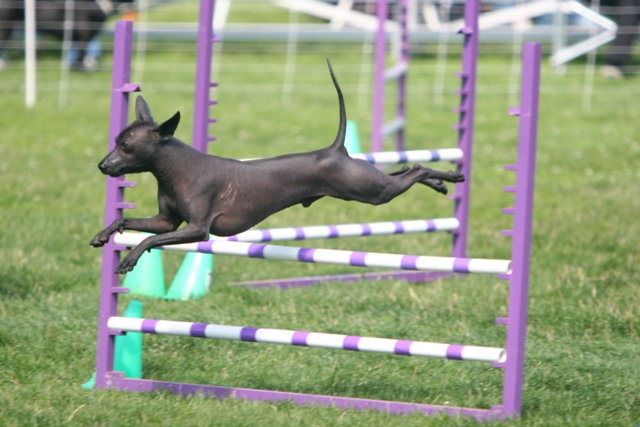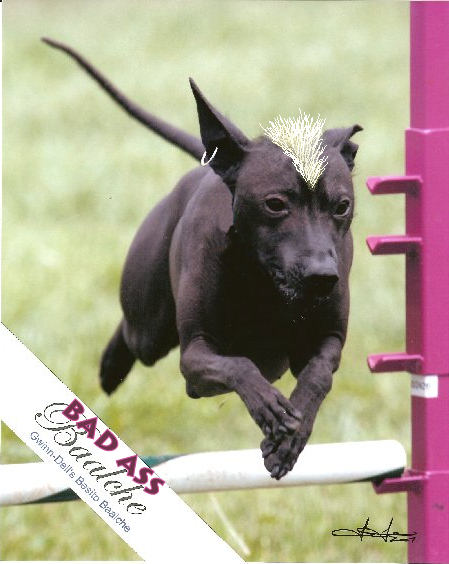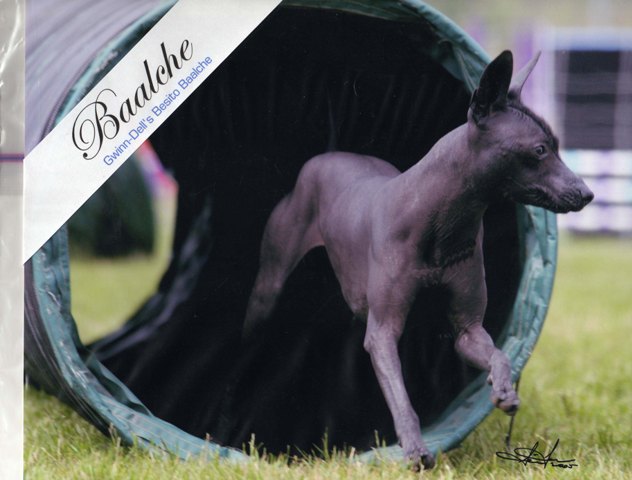 Through the Tunnel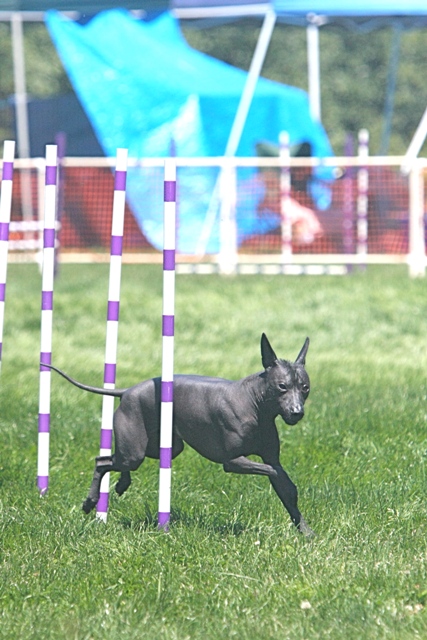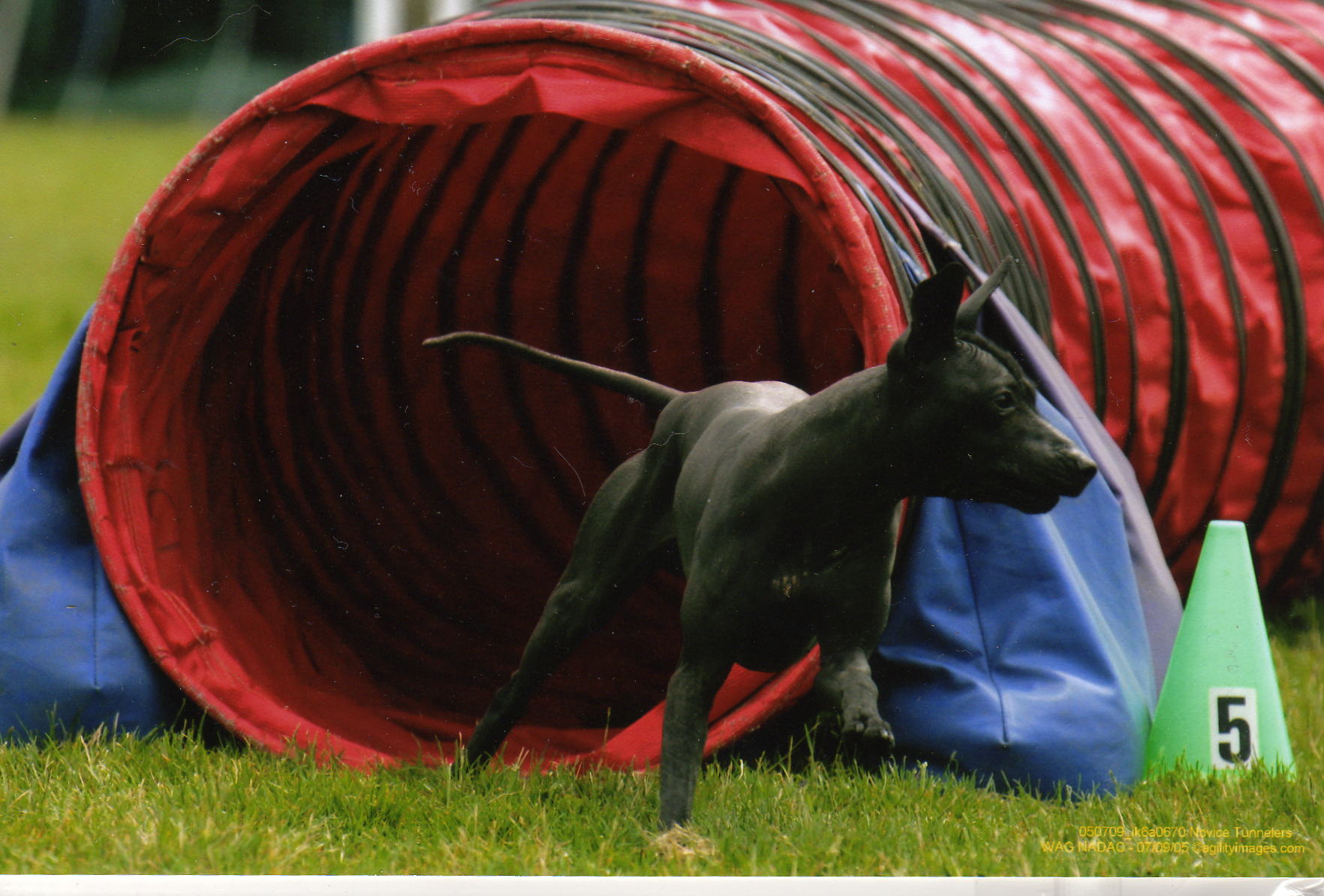 Weaves! Tunnel!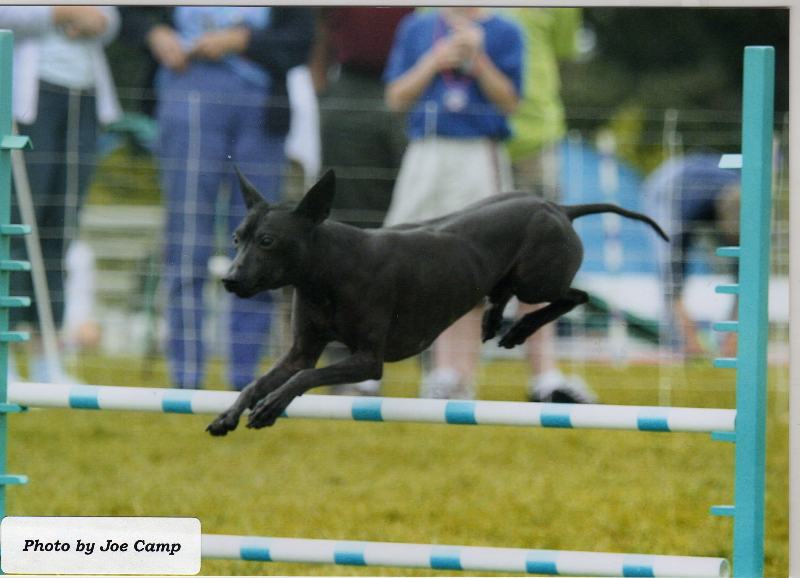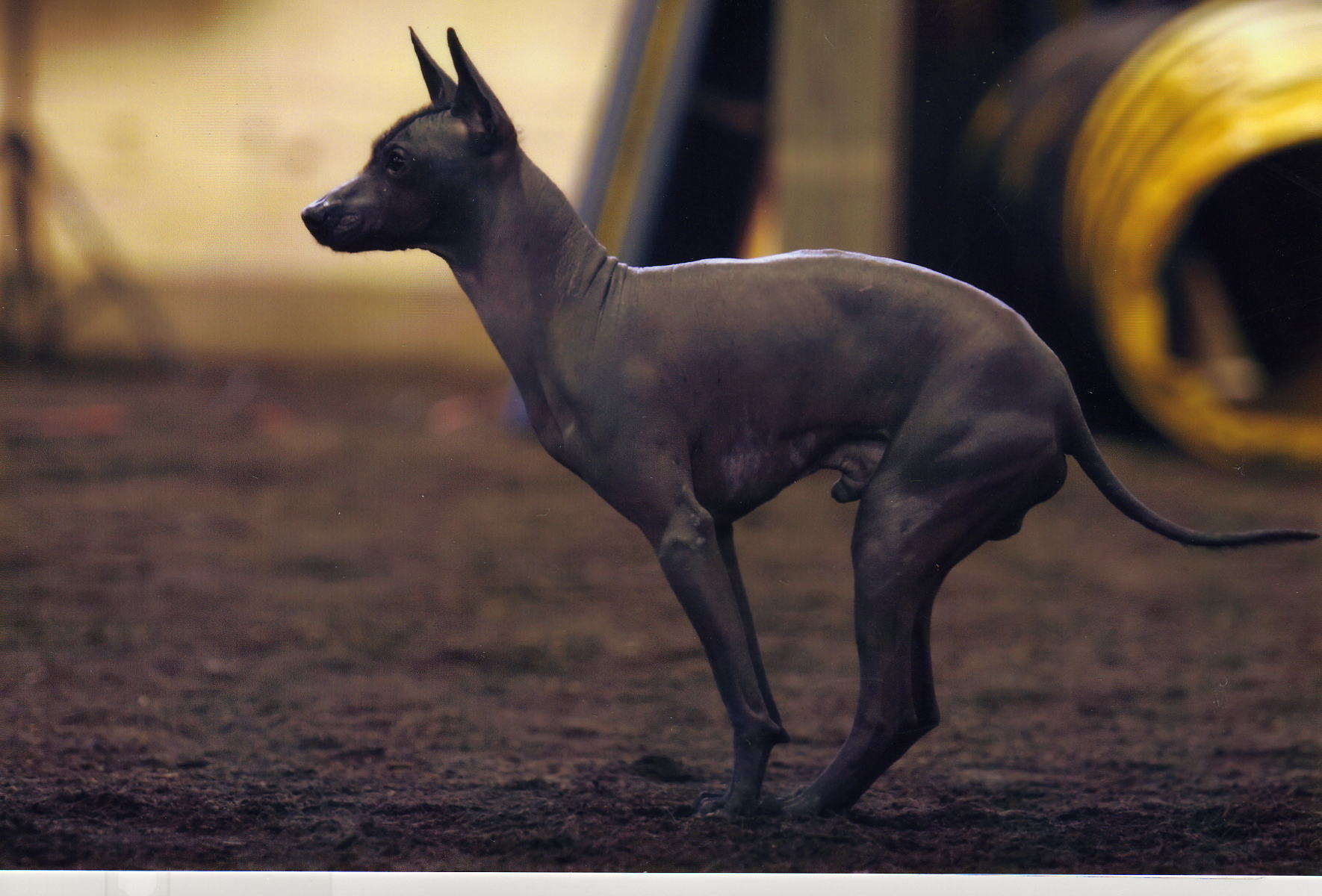 On the Line and Ready to Fly Another Jump!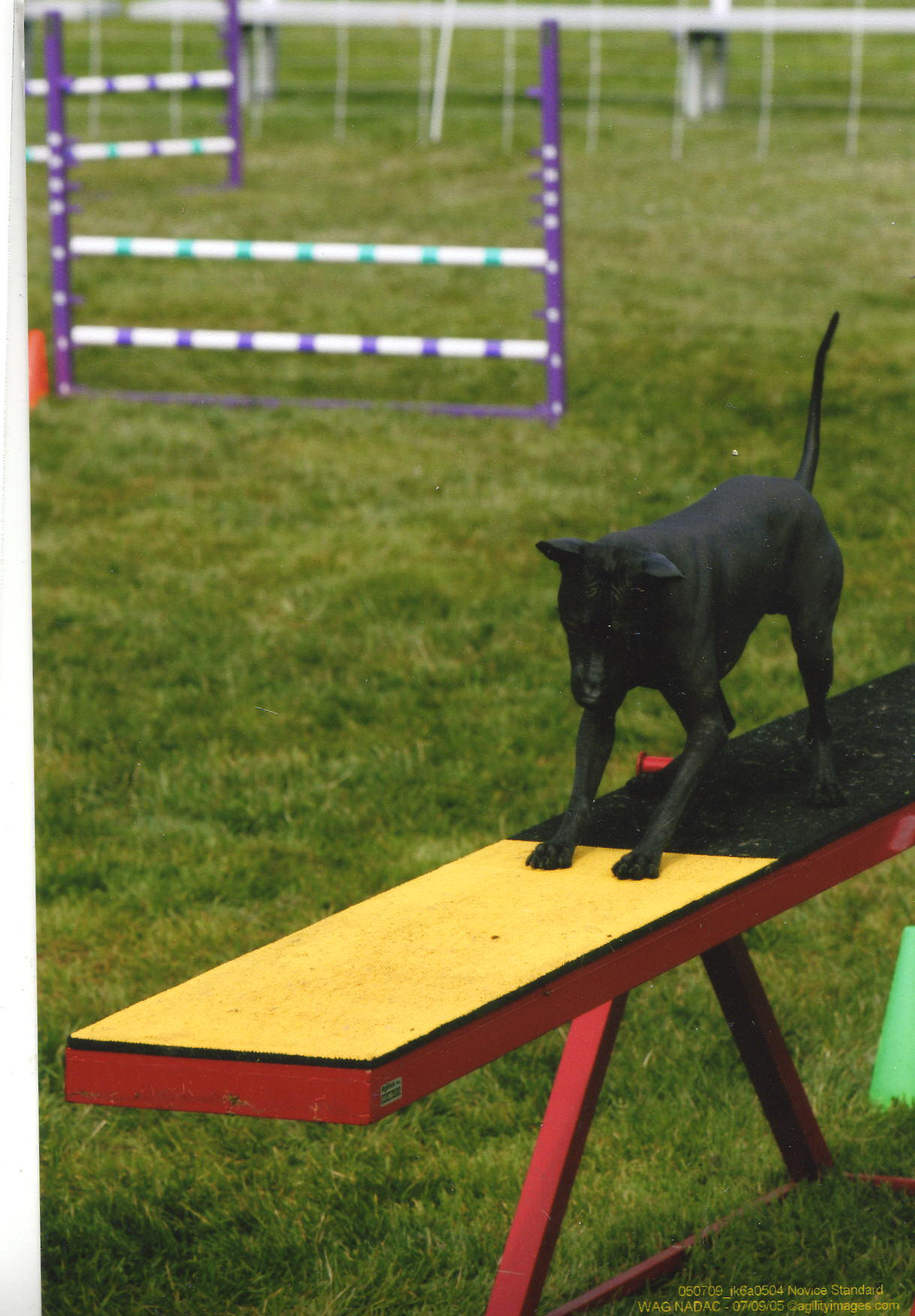 Balancing the Teeter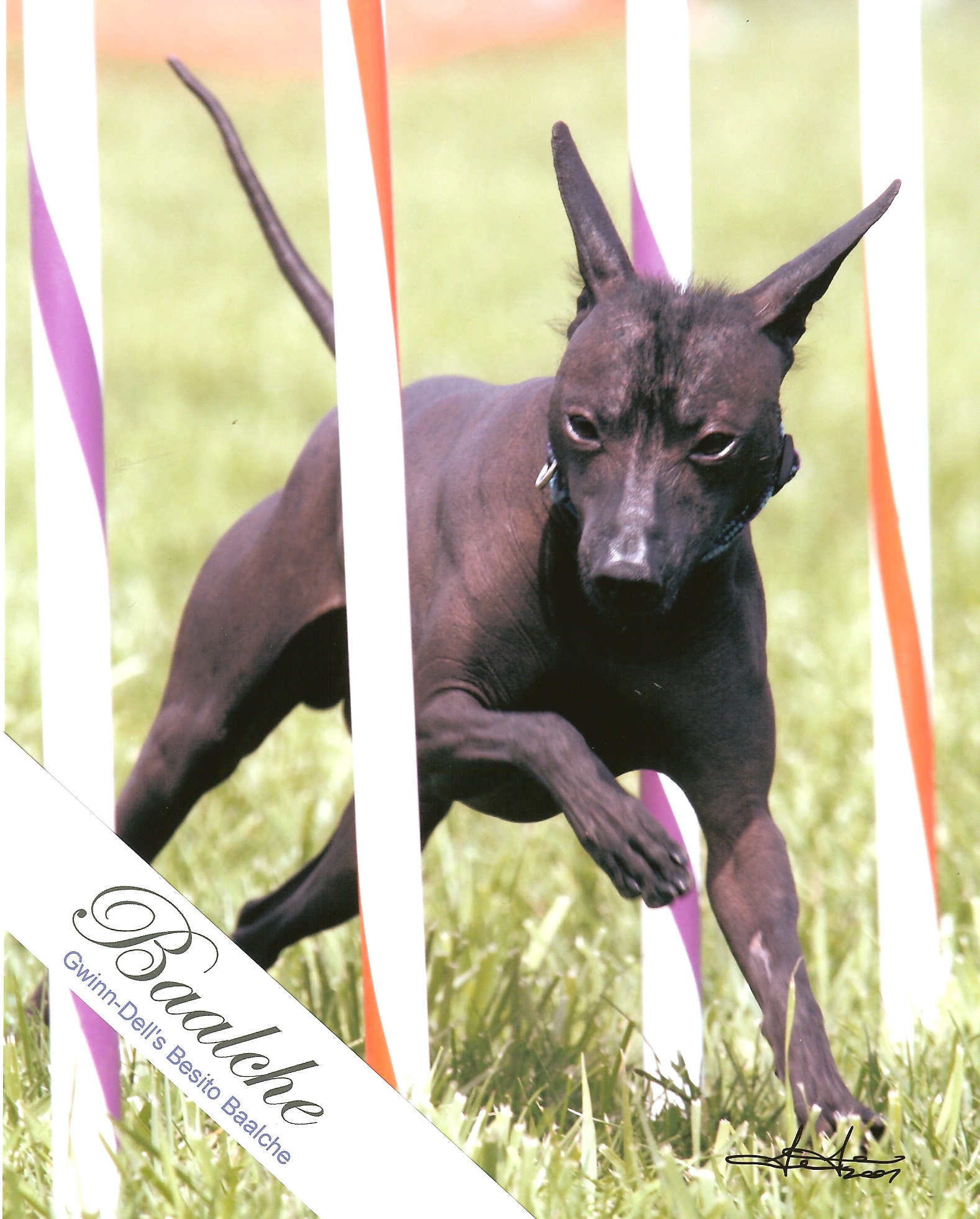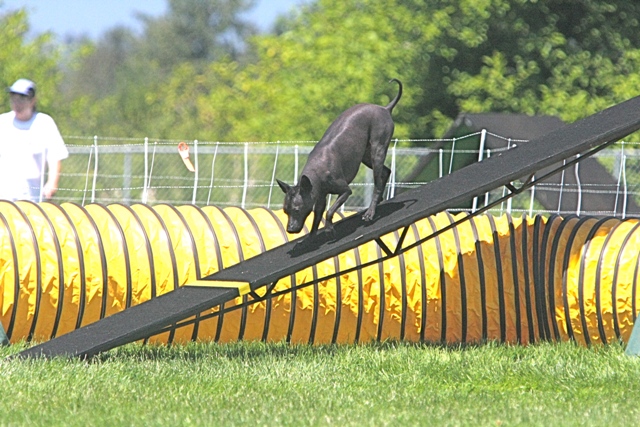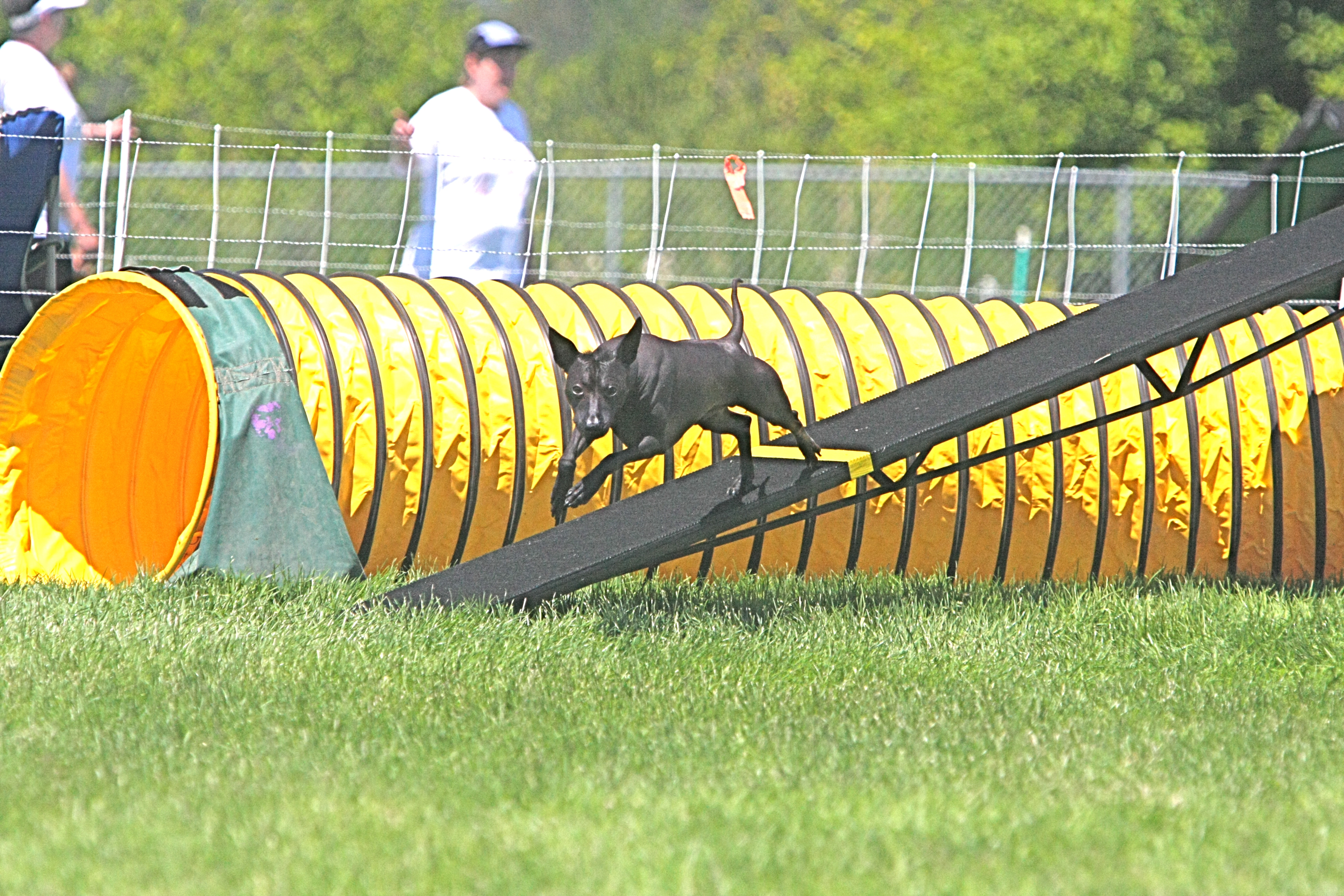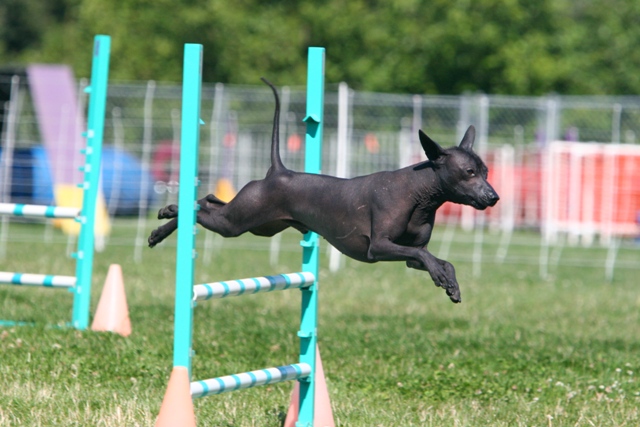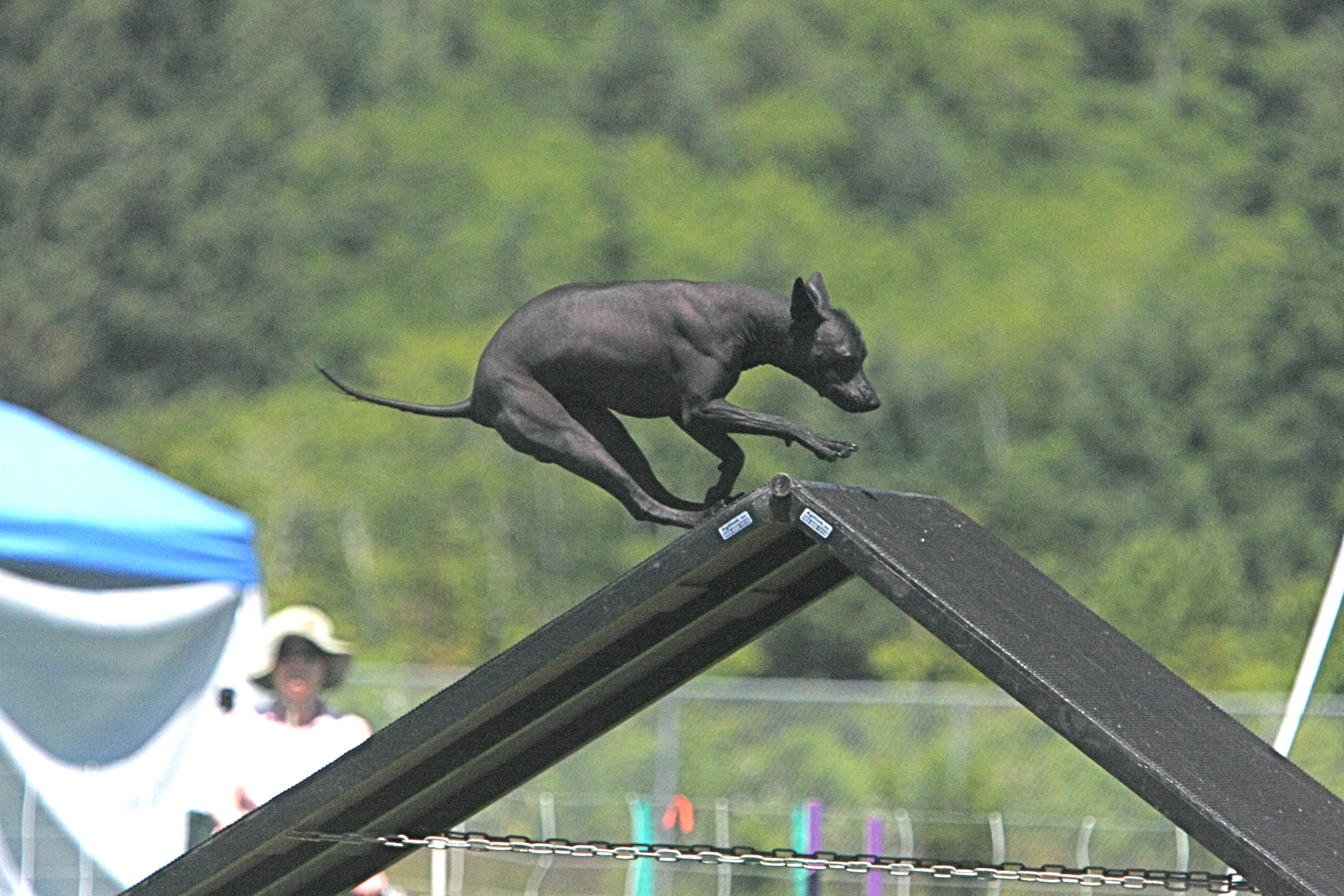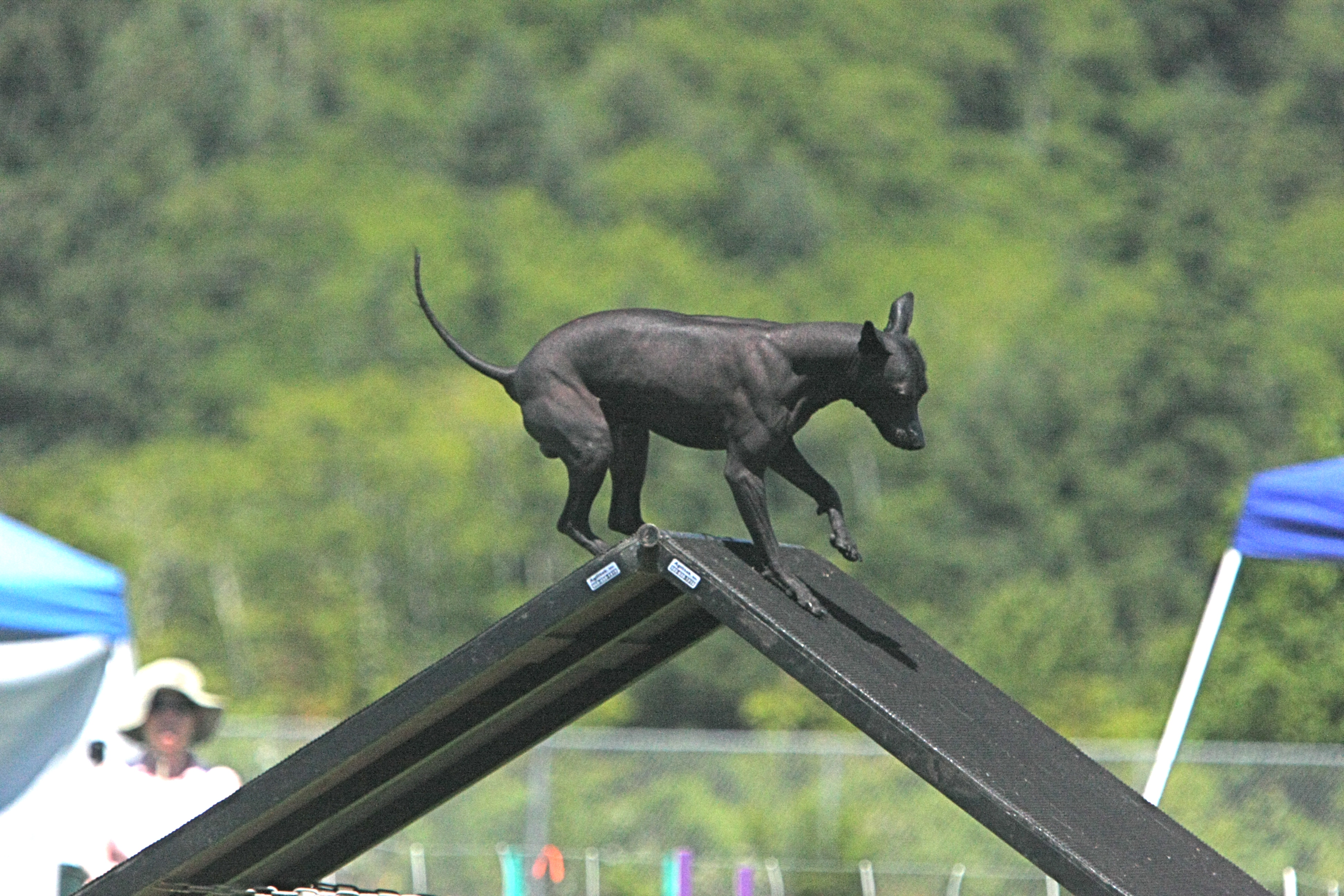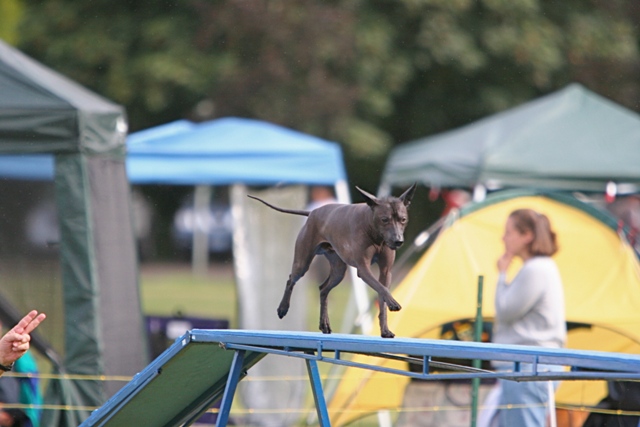 Back to Gwinn-Dell Xoloitzcuintle