Gwinn-Dell's Rois Fitzgerald
"Rois"
April 3, 2000 - June 17, 2009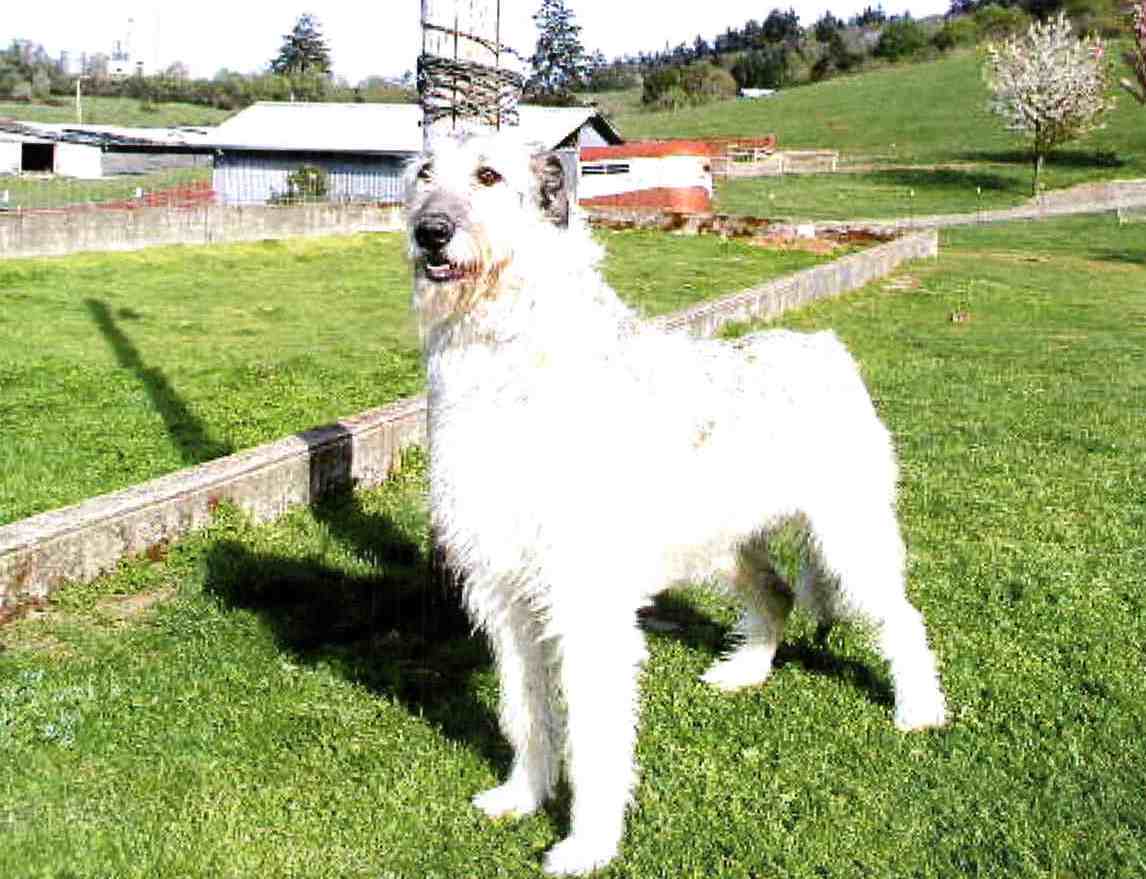 Some say love it is a river
that drowns the tender reed
Some say love it is a razar
that leaves your soul to bleed

Some say love it is a hunger
an endless aching need
I say love it is a flower
and you it's only seed

It's the heart afraid of breaking
that never learns to dance
It's the dream afraid of waking that never takes the chance
It's the one who won't be taken
who cannot seem to give
and the soul afraid of dying that never learns to live

When the night has been too lonely
and the road has been too long
and you think that love is only
for the lucky and the strong
Just remember in the winter far beneath the bitter snows
lies the seed
that with the sun's love
in the spring
becomes the rose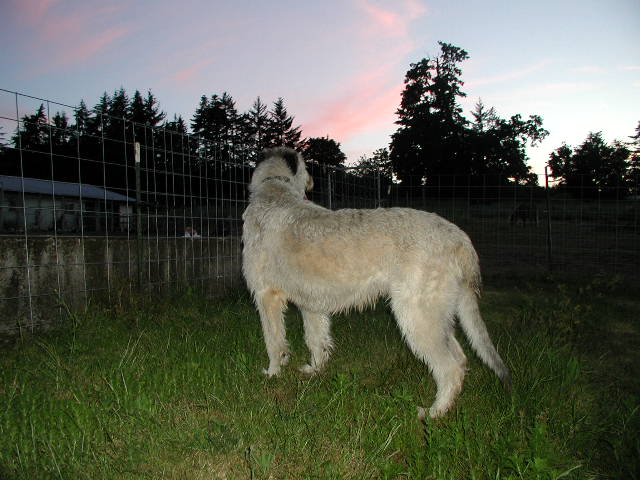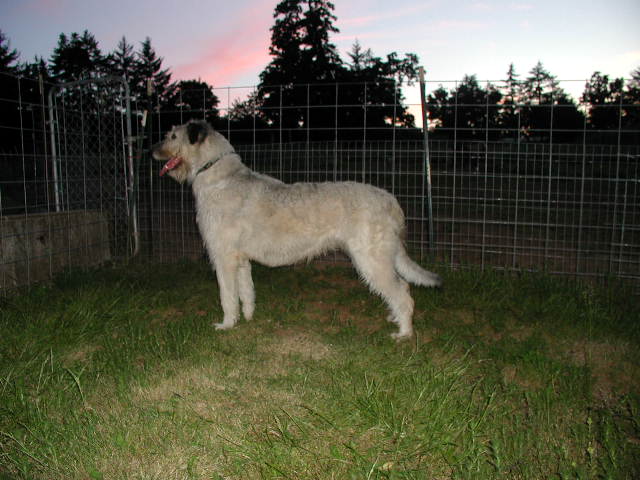 Rois (Rose) was a lovely wheaten girl. Like her mom, she had lots of prey drive. Very athletic, she loved to run and play hard. A muscular, light colored girl, with dark eyes and dark ears, she was lovely. Rois is a littermate to Ruairi, who is also at the Bridge. At age 9 years, she was from my last litter and the grand old girl in our pack, until she died peacefully in her sleep.