Back to Gwinn-Dell Xoloitzcuintle
Quixote in Agility
The First Xolo to Qualify for the
AKC Agility Invitational, The NADAC National,
& The CPE National
Gwinn-Dellís Don Quixote CGC NAC O-NAC S-NAC NCC O-NCC S-NCC O-CC OAC O-OAC NJC O-NJC S-NJC OJC O-OJC S-OJC NJS-N NGC O-NGC S-NGC TN-N O-TN-N S-TN-N TN-O O-TN-O S-TN-O WV-N O-WV-N S-WV-N TG-N O-TG-N S-TG-N TG-O O-TG-O AG-N OGC EJC S-TN-O WV-O S-TG-N RN RS-N GS-N CL3-R CL3-F CL3-H CL3-S PS1 PJ1 TBAD TG-1 TIAD NAJ NA OA OAJ AJX O-OCC-V

MXJ
Quixote's Agility Videos
Links to watch Quixote in action
http://www.youtube.com/watch?v=olou-qSfhWk
http://www.youtube.com/watch?v=0H7ymQdKXHk
Quixote has become an awesome agility dog! He truly loves the sport. He is fast, beating Border Collie time in many cases (and big dogs have a longer stride). He has achieved 58 titles in a variety of agility venues, making him the top agility Xolo in the breed's history. Quixote is the first to make the #1 Xolo in both NADAC and AKC. He is the first Xolo to earn Excellent titles in AKC and Elite titles in NADAC. He's fast; he's furious, he's having fun!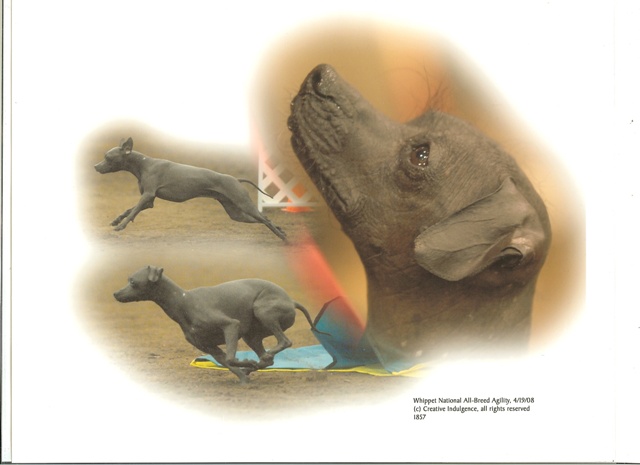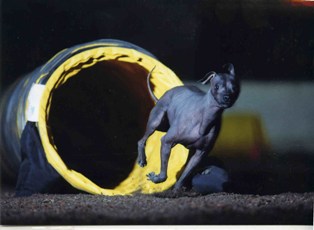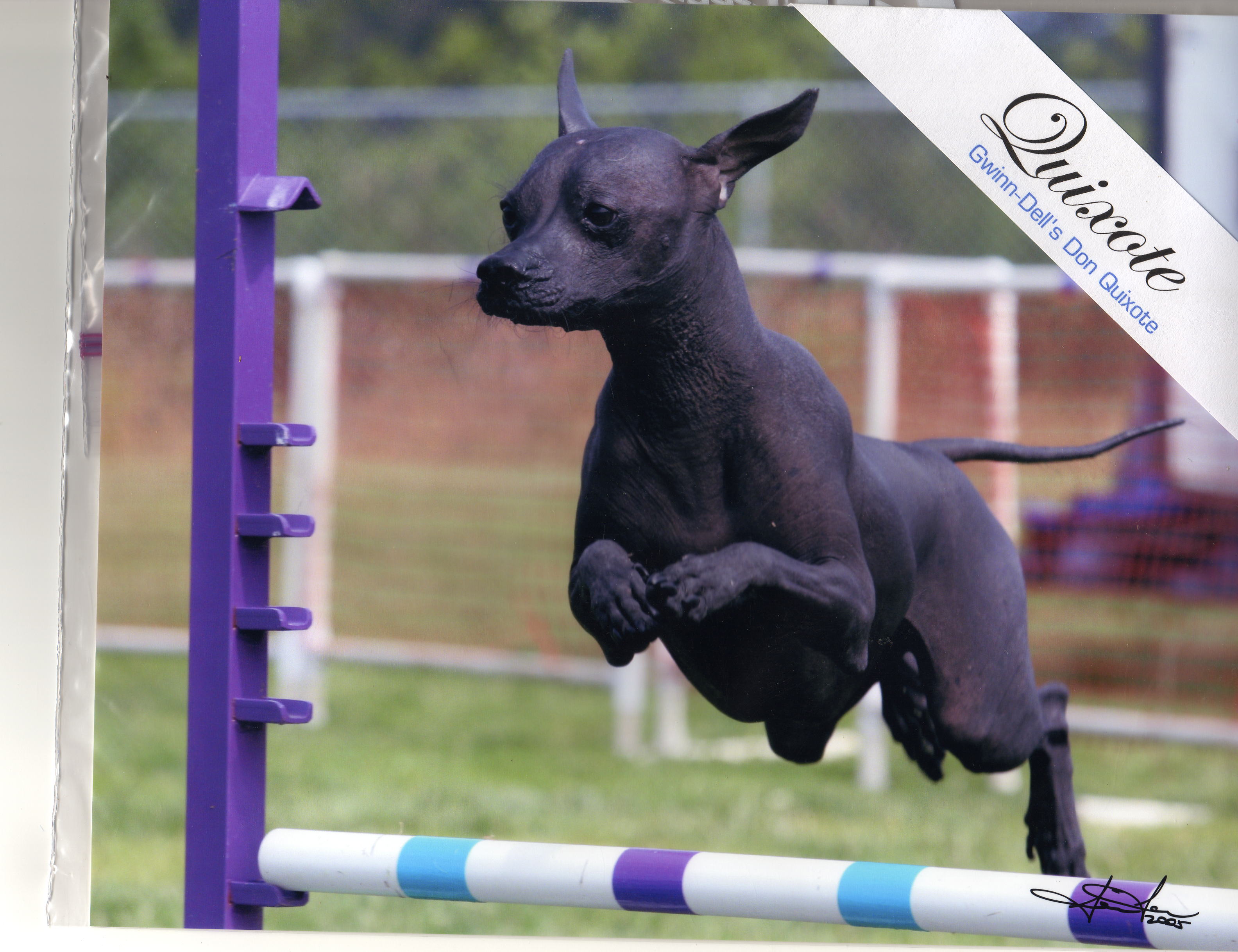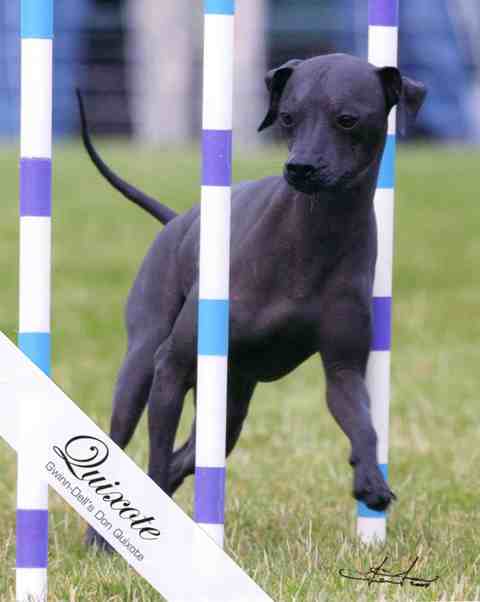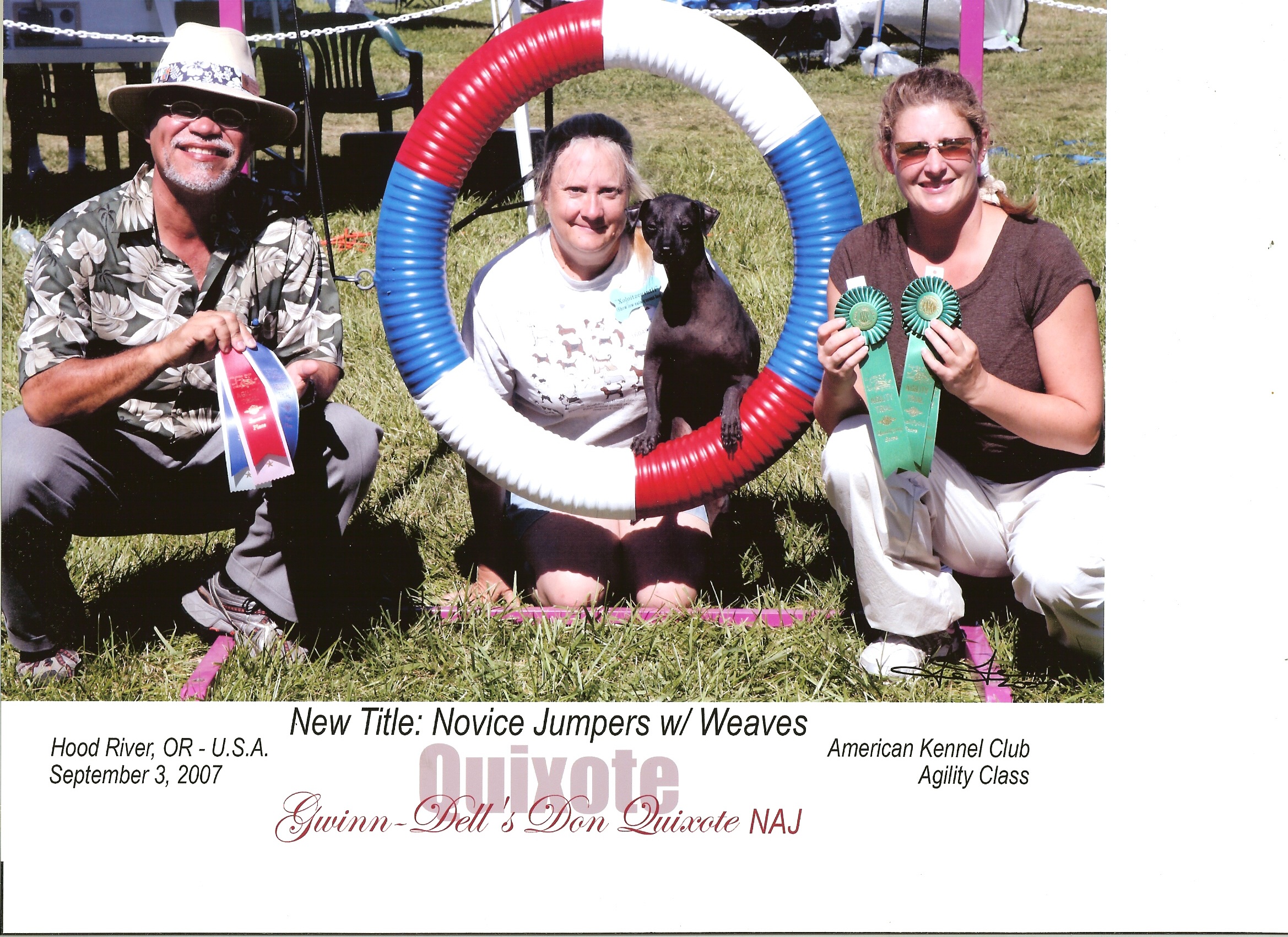 Quixote's First AKC Title @ his First AKC Trial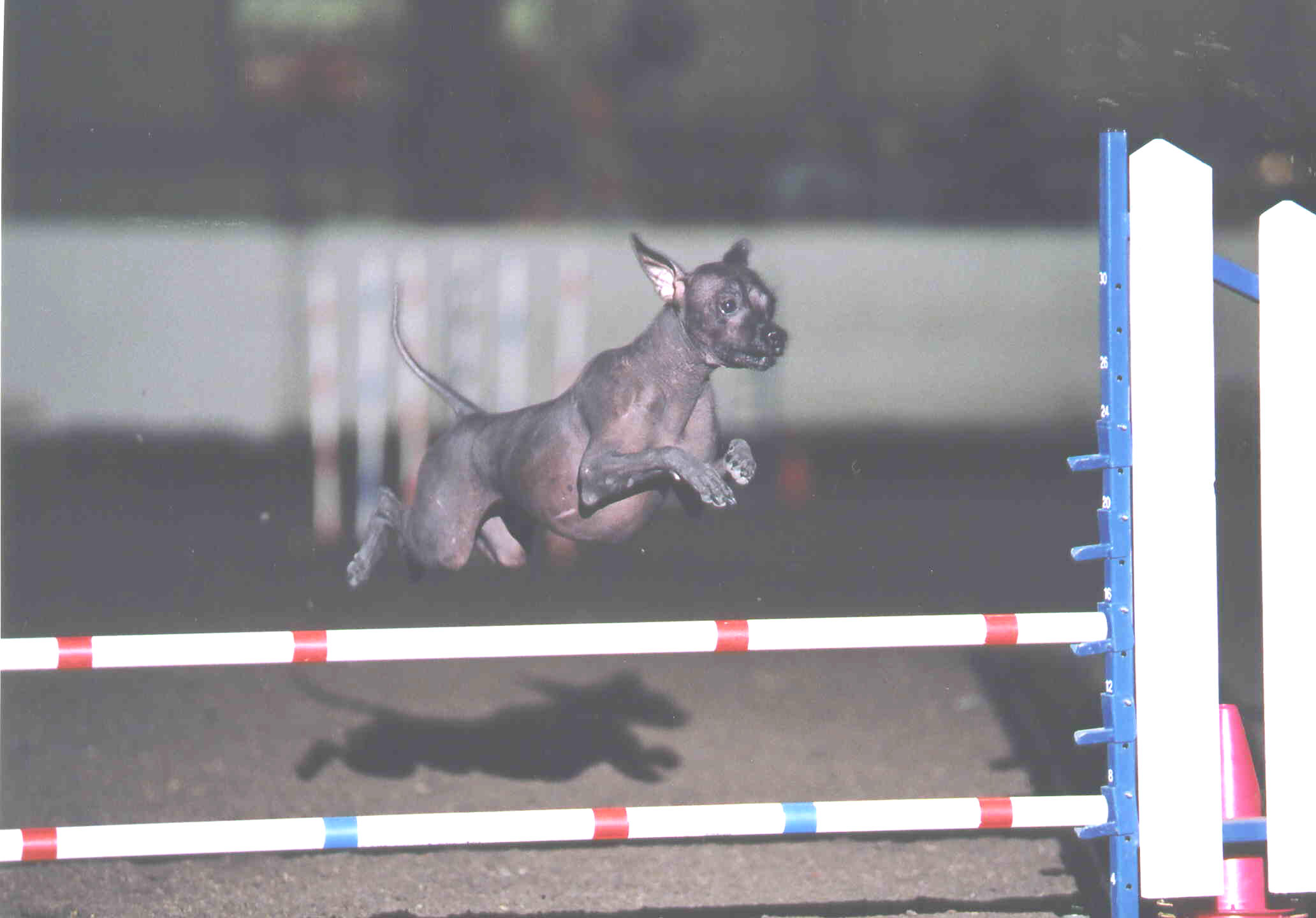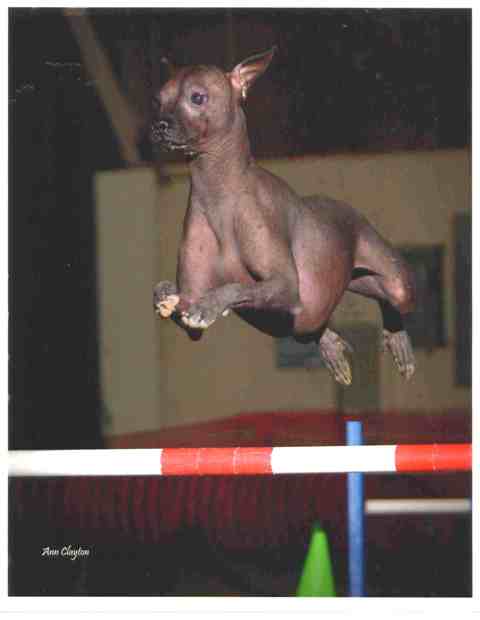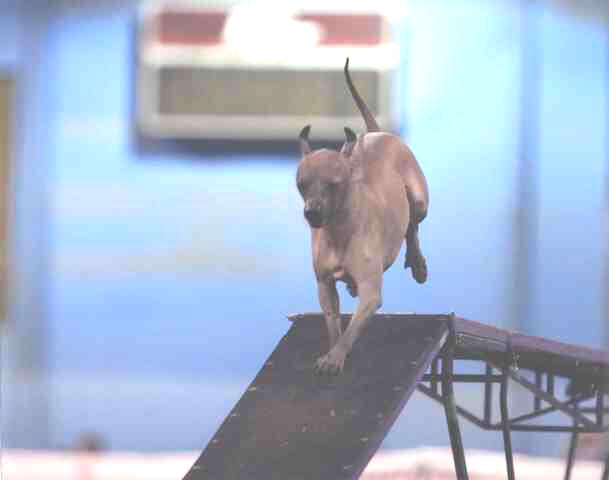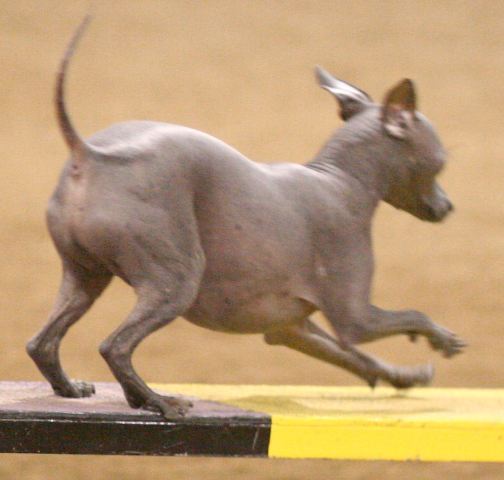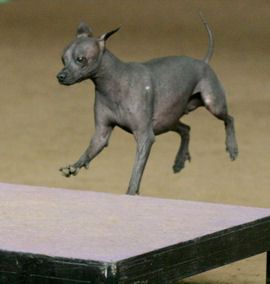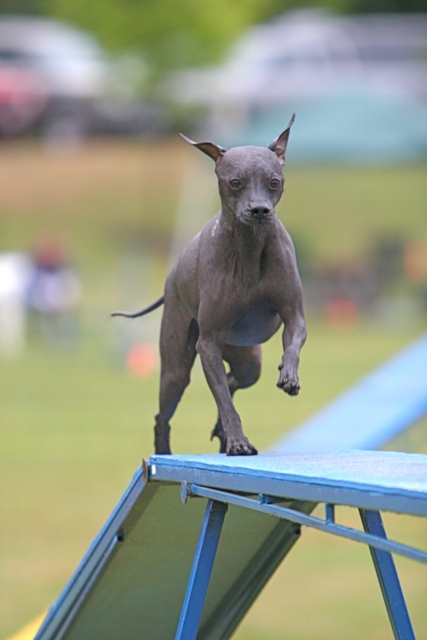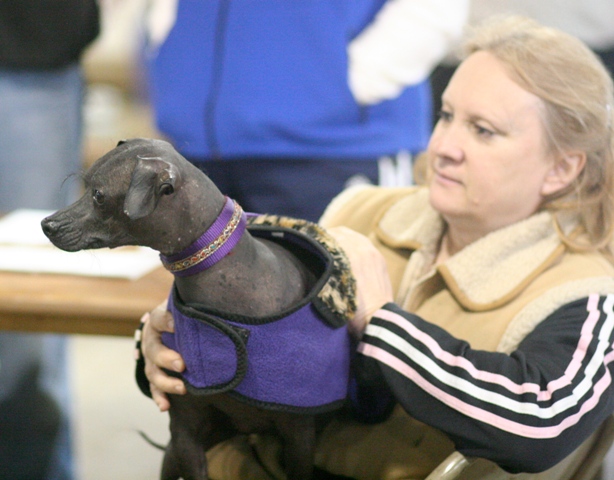 Back to Xoloitzcuintle Home Page