Back to Gwinn-Dell Xoloitzcuintle
Gwinn-Dell's Don Quixote (Griffin) Mex
"Quixote" Gwinn-Dell's Don Quixote CGC NAC O-NAC S-NAC NCC O-NCC S-NCC O-CC OAC O-OAC NJC O-NJC S-NJC OJC O-OJC S-OJC NJS-N NGC O-NGC S-NGC TN-N O-TN-N S-TN-N TN-O O-TN-O S-TN-O WV-N O-WV-N S-WV-N TG-N O-TG-N S-TG-N TG-O O-TG-O AG-N OGC EJC S-TN-O WV-O S-TG-N RN RS-N GS-N CL3-R CL3-F CL3-H CL3-S PS1 PJ1 TBAD TG-1 TIAD NAJ NA OA OAJ AJX O-OCC-V

MXJ
In 2009 Quixote qualified to compete in AKC's Agility Invitational. He is the first and only Xolo to be invited to compete at the AKC Eukanuba Cup. He will be honored at the Invitational banquet as "AKC's Top Xolo for 2008", as well.
Quixote has earned 58 agility titles, won in NADAC, ASCA, USDAA, TDAA, CPE, and AKC.
"Quixote"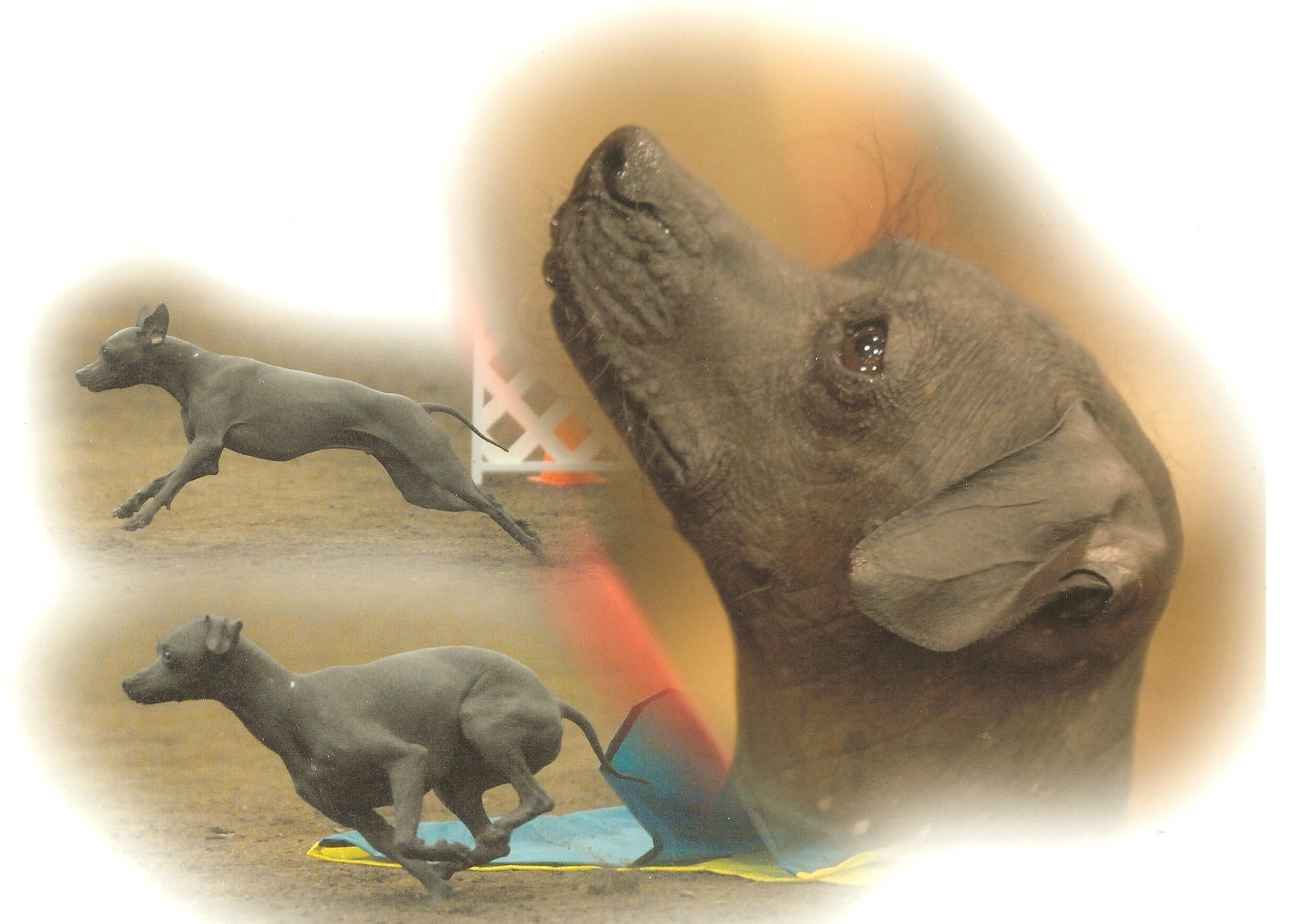 To Dream the Impossible Dream and Catch It!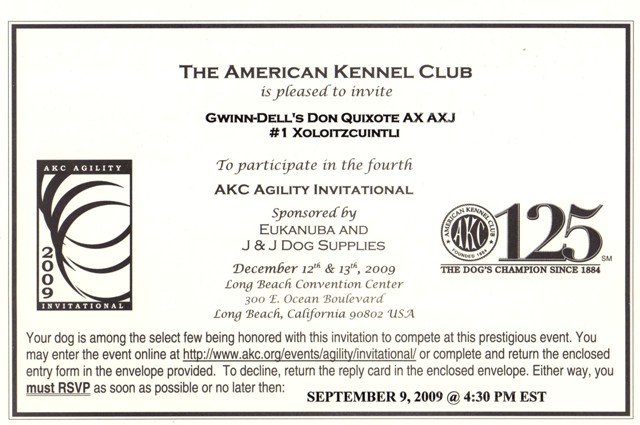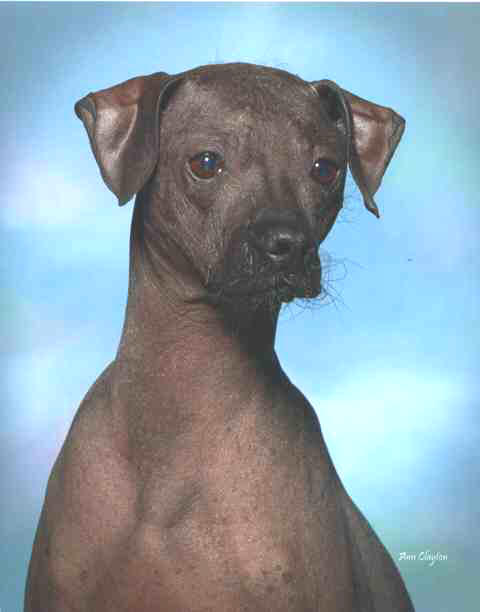 AKA: "Rubber Dog"
AKA: "The Walla Walla Xolo"
Quixote is our first Xoloitzcuintle and a rescue. He introduced us to this wonderful breed. Rescued from a shelter in Walla Walla, Washington and scheduled to be euthanized, Quixote was saved through an international e-mail campaign. Terrified and ill when we adopted him at 9 months old, Quixote was a victim of abuse and very aggressive toward strangers. Now he bounces from desk to desk when he visits my classroom, wagging and kissing, while being petted by kids. Quixote is an Intermediate Xolo. He is 15 3/4 inches at the withers and 22 pounds. Xolo ears are supposed to be erect, but without proper care as a baby, Quixote's ears are dropped and have chipped edges. He has a fracture line on one hip and adhesions from neck damage from his early life. He has overcome his abusive life and is a top agility competitor and loving ambassador for the breed. He feels like fine leather and is very warm, making him a wonderful bed buddy. My big honor was when he passed the visual inspection for purebred Xoloitzcuintle and received his FCM (Mexican registration.) He loves agility and this is where he excels! Quixote has become the love of our lives.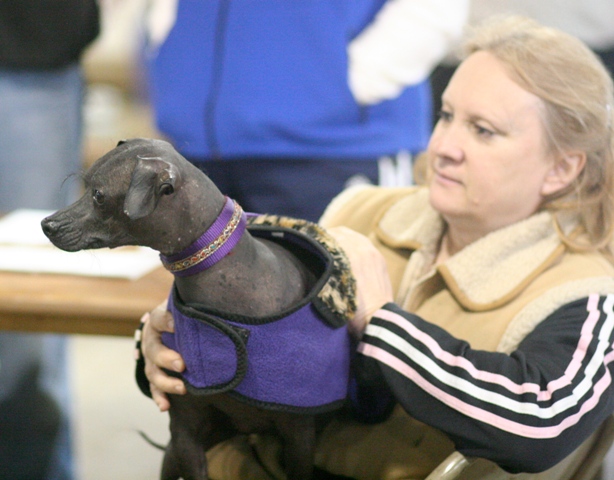 Quixote has proven to be an outstanding agility dog! He has more agility titles than any other Xoloitzcuintle in history!
| | |
| --- | --- |
| | CGC (Canine Good Citizen) |
| | Triple Superior Award (NADAC) |
| | AG-N (Canadian) |
| | AKC Titles: NAJ NA OA OAJ AJX MXJ |
| | First Xolo to qualify for the Eukanuba Cup AKC Agility Invitational |
| | Best in Show Spay/Neuter Rarities INC/XCUSA National Specialty July 24, 2005 |
Quixote's Agility Pictures & Agility Videos
**********************************************
Thumbnails

Quixote Playing with Finnegan
(Click on Picture for Enlargement)




"The Rotten Rubber Dog" - - Spoiled Rotten!
Back to Gwinn-Dell Xoloitzcuintle